Oatmeal Goodness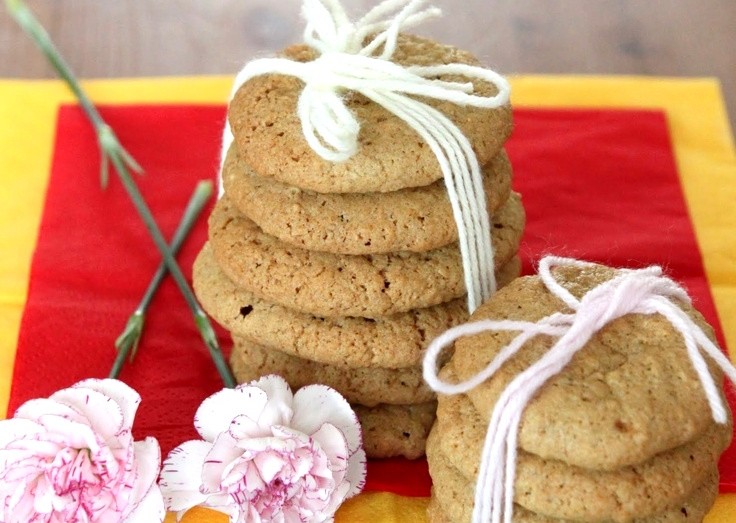 Something about the smell of baking oatmeal cookies is as warm and as inviting as "home". This recipe has been a favorite in our home for over 25 years and we experiment with adding white chocolate chips, using crannies or dried blueberries and sometimes we drizzle with a gooey and delicious glaze. Heaven on earth…
This recipe makes about 24 cookies
3/4 cup unsalted butter
1/2 cup tightly packed brown sugar
1/2 cup granulated sugar
1 egg
1 tsp of vanilla extract
1 cup all-purpose flour
1/2 tsp baking soda
1/2 tsp. salt
a pinch of cinnamon
3 cups old fashioned rolled oats
Chocolate chips and/ or
1/2 cup chopped walnuts or pecans
1/2 cup dried raisins (or cranberries, blueberries, currants, cherries, etc.)
Instructions:
Pre heat the oven to 350 degrees.
In the electric mixing bowl, cream the butter and sugars together. Add egg and vanilla.
In a separate bowl whisk together the flour, baking soda, salt, and cinnamon.
Slowly mix the dry ingredients to the butter and sugar mixture. Mix well.
Stir in the oatmeal nuts, dried fruit and/or chocolate chips to the mixture.
Drop rounded teaspoon of cookie batter onto an un-greased cookie sheet.
Bake for about 12-14 minutes or until golden on the edges and soft in the center. After removing the cookies from the oven, let them cool for a few minutes before removing them to a wire rack.
Once cooled, enjoy with nice glass of milk or herbal tea.